 
Mi-Light 8-zone RGB+CCT remote controller FUT089
Product Name: 8-Zone RGB+CCT Remote Controller
Model No.: FUT089
Working Temperature: -20 -60℃
Voltage: 3V (2*AAA Battery)
Transmission Frequency: 2400-2483.5MHz
Modulation Method: GFSK
Transmitting Power: 6dBm
Control Distance: 30m
Standby Power: 15uA
Size: 153*47*19mm
Mi-Light 8-Zone RGB+CCT remote controller FUT089
Multi-zone LED radio remote control from the Mi-Light series is an 8-zone controller that allows individual control of each zone using a radio receiver. The radio remote control can be used for any LED installation because it provides the possibility of obtaining any RGB colour along with the active change of brightness intensity and colour temperature CCT. The transmitter cooperates with devices from the Mi-Light series (receivers, bulbs, downlights etc.). It has a wall bracket included in the set.
The receiver(s) need to be purchased separately. For compatible devices please see Table No. 1.
An important feature of the controller is the possibility of using it for most LED installations because the receiving device can be designed for different lighting (MONO/CCT/RGB/RGBW and RGB+CCT). So far, it was necessary to decide whether the installation was to be single-colour or multicolour, therefore an effective solution is to use a wall panel with a LS2 receiver.
Application for installation
MONO - single-coloured
CCT - with variable colour temperature
RGB - multi-coloured
RGB+W - multi-coloured with additional white colour
RGB+CCT - multi-coloured with variable colour temperature
Characteristic functions of FUT089
Dimming and brightening of connected LED lighting
Active colour change from the RGB colour palette
The possibility of switching to white colour (using RGB+W tape)
Temperature control of CCT (warm and cold colour)
Control each zone separately
The function of enabling/disabling all zones simultaneously
Immediate reduction of light intensity for zones/zone (night mode)
Active dynamic programs to be used (mode/speed change)
Saturation change (RGB or RGB+W installation)

Features of FUT089
Support for up to 8 zones
Applicable to all installations (Mono/CCT/RGB/RGB+W/RGB+CCT)
Radio communication with receivers (2400-2483.5MHz)
Cooperation with a Wi-Fi controller (additional option)
Handle allowing for wall mounting
Built-in dynamic programs to diversify multicolour installations
The possibility of expanding the installation at any time
Possibility to ignite a mixture of monochrome diodes in the RGB colour mode.
24 months warranty
The form of communication that connects the transmitter to the receiver is via a radio. The signal based on the frequency of 2400-2483.5MHz allows for wireless installation at a level of 30 meters in open area. When using more devices, we can create LED installations based on unlimited range, thanks to the technology of signal retransmission.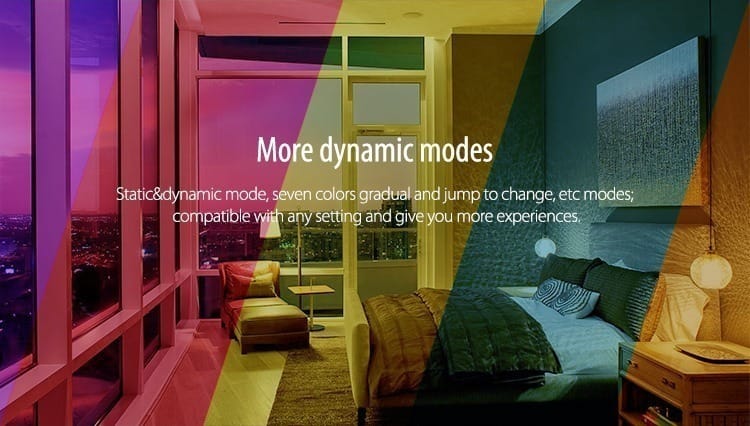 Table 1. Cooperating devices with FUT089
| Product Code | Name |
| --- | --- |
| LS2 | Mi-Light 5 in 1 smart LED strip controller LS2 |
| FUT105 | Mi-Light 12W RGB+CCT LED light bulb FUT105 |
| FUT062 | Mi-Light 9W RGB+CCT LED ceiling spotlight FUT062 |
| FUT069 | Mi-Light IP54 waterproof 15W RGB+CCT LED downlight FUT069 |
| FUTT05 | Mi-Light 10W RGB+CCT LED floodlight FUTT05 |
| IBOX1 | Mi-Light WiFi iBox smart light iBox1 |
| IBOX2 | Mi-Light WiFi controller iBox2 |
Table 2. Dynamic programs for FUT089
| Number | For MONO/CCT installations | For RGB/RGBW installations | Change of speed | Changing the brightness |
| --- | --- | --- | --- | --- |
| 1 | Smooth dimming/brightening of white colour | Smooth transition between all colours | Possible | Possible |
| 2 | Stepping dimming/brightening of the white colour | Smooth pulsation of white colour | Possible | Possible |
| 3 | Quick flashes of white colour | Smooth transition between RGB colours | Possible | Possible |
| 4 | The smooth pulsation of the white colour ended with a triple flash | A jumping change of seven colours | Possible | Possible |
| 5 | N/A | A jumping change of random colours | Possible | Possible |
| 6 | N/A | Smooth pulsation of red colour ended with a triple flash | Possible | Possible |
| 7 | N/A | Smooth pulsation of green colour ended with a triple flash | Possible | Possible |
| 8 | N/A | Smooth pulsation of blue colour finished with a triple flash | Possible | Possible |
| 9 | N/A | The smooth pulsation of the white colour ended with a triple flash | Possible | Possible |
Construction of the remote control - the control was not so easy
The whole room at your fingertips
Some of the Mi-Light transmitting devices provide access to multiple zones, fully controlled by one device. The use of such a procedure greatly facilitates the use of a created LED installation in a given room while allowing future extension of lighting at any time when we do not need several zones in our installation, just another pairing of the connected receiver with LED lighting with our device receiver to the next zone. An interesting feature is the ability to program an unlimited number of receivers to a given zone.
Automatic synchronization - precision in operation
When there are more receivers in the installation controlled by one transmitting device, the installation synchronizes together during operation, without causing any delays in the operation of the devices.
Retransmission - radio signal transmission
Increasing the radio signal in the installation is possible by using several receivers. These devices are characterized by the transmission of the received signal to the next device, thus increasing the control range of the LED installation.
Mi-Light 8-Zone RGB+CCT remote controller FUT089 specification
| | |
| --- | --- |
| Application | For RGB+CCT installations |
| Number of supported zones | 8 |
| The way of control | Radio |
| The way of control | Buttons + touch sliders and a dial to change colours |
| The range of radio communication | up to 30 meters in open terrain (increase of range through signal retransmission) |
| Powering the remote control | 2pcs. 1.5V AAA battery (not included) |
| Signal modulation | GFSK |
| Transmission type | Two-way |
| Frequency of transmission | 2400-2483.5 MHz |
| Power consumption in operating mode | 6dBm |
| Power consumption in standby mode | 15uA |
| Touch buttons | Yes |
| Wall bracket | Yes |
| Colour | White |
| Cooperation with receivers | See 'Product description table no. 1' |
| The degree of tightness | IP20 |
| Remote dimensions | 153mm x 47mm x 19mm (width length height) |
| Working temperature | -20 - 60 ℃ |
| Certification | RoHS, CE |
| Warranty | 24 months |
Mi-Light 8-Zone RGB+CCT remote controller FUT089 package includes
1 x 8-zone remote controller
1 x User Manual (English)
1 x Double-sided tape
2 x Wall plugs
2 x Screws
1 x Remote wall holder
Data sheet
Rated voltage

2 x 1.5V

Comunication method

Radio

Communication range

30m

Features

Wireless

Ingress protection

IP20

Model number

FUT089

Certification

CE, RoHS

Warranty

2 years

Light source

LED

Housing colour

White

MPN

FUT089

Pack quantity

1

Packaging

Original retail colour packaging

Country/Region of manufacture

China

Type of material

Plastic

Type of connection

2 x 1,5V AAA battery

Current Type

DC

Power source

Battery

Connected Home Compatibility

N/A

Connected Home Protocol

WiFi

Type

Lighting Remote & Control

Unit type

Unit
Our goal is to dispatch your online order as soon as possible but please allow several working days during sale periods for the shipment to leave our warehouses. Our cut-off point for same day dispatch is 3 pm.
We work with different carriers to provide the best, quickest option for all our customers.
1. All the orders are shipped as soon as possible and we aim to deliver them within 4-6 working days* in the United Kingdom, 4-10 working days in the rest of Europe and 7-14 working days in any other worldwide destination.
*If products are in stock and we have the capacity to dispatch your order earlier then your order may arrive within 1-2 working days.
There is no shipping cost for any order over £200 within the UK. 
International delivery
If you think that our shipping cost to your destination is too expensive, please get in touch with us and provide your delivery address so we can quote your order individually. 
For more information about Delivery & Returns please visit our Delivery & Returns page.
If you have any question please don't hesitate to contact us.
Need a custom order?